Saints and Sinners,
a short story in two parts
I wrote this story following a competition I did with a Year 6 class who are currently reading Oranges and Lemons for their class novel.
The competition was to pick a new pet for the main character, Jessifer, for her next full-length adventure.
The winning entry was Duchess, a sun conure, (a type of parrot). Duchess will accompany Jess in her next novel.
However, I particularly liked Lizzo, (image above), a rainbow striped chameleon, who was the runner up.  Jess tends to like the less conventional, so I felt she would really take to owning a lizard. And I particularly like Lizzo's colours as they reflect the Rainbows for the NHS campaign which has been so important during the coronavirus era we are living through.
Saints and Sinners
Part 1
"Four nights in a lovely old hotel; I thought we'd make a little holiday of it. And the rates are remarkably low for half-term. Invite Caroline. . . she'll be company for you while I'm at the party."
I'd arrived home from school to the news that Auntie had booked us a hotel in Edinburgh for half-term. Her friends, Douglas and Jane, had invited her to their golden wedding celebration.
"Aunt Ruby, can I bring Lizzo? I've only just got her so I don't want to abandon her."
"Oh, goodness, Jess. I'll have to ask. They might not like having a lizard to stay! What about Joopy?"
"Oh, Loopy'll have him," I said. "She's been asking for ages if she can look after him for a bit and he's crazy about Loopy Lou!"
It was Wednesday. Caroline had jumped at the chance to join us and the hotel had agreed to Lizzo staying. The train was zipping its way up to Edinburgh and we had tourist guides spread across the table between our seats.
"We have to go to the National Museum of Scotland," Caroline said. "Look, at this Jess, the Animal World Gallery, it looks amazing." She'd gone straight into organising mode. "Oh, and the castle," she said. "My mum's cousin works there. She was telling me all about the one o'clock gun. D'ye know they've been firing that cannon at one on the dot nearly every day since 1861?"
"Wow! Just think, Adeline was only four then," I said. Adeline was the little Victorian ghost I'd met months ago when she'd called to me by singing Oranges and Lemons.
"Speaking of ghosts," said Caroline, shuddering, "it'll be Halloween on Saturday. I wonder if they'll have a Halloween theme at your party, Ruby."
"Hm, I don't think so, Caroline. It wouldn't be quite the thing for a golden wedding. It'll be all sparkle and pizazz if I know Jane." Aunt Ruby chuckled. "Douglas has the patience of a saint."
"You've just reminded me, Auntie. Isn't our hotel called Saints and Sinners? Weird name for a hotel, don't you think?"
"It is rather but it looks nice and the reviews are excellent. And I'm sorry you girls are going to miss the Halloween disco this weekend."
"Oh, don't worry, Auntie," I said, giving Caroline a wry smile, "we're not into Halloween any more; meeting real ghosts kinda spoils the attraction!"
We soon found out that Auntie was right about the hotel though.
"There it is, over the road," she said, pointing. The building had a black and gold sign which was swinging in the breeze, creak-creaking.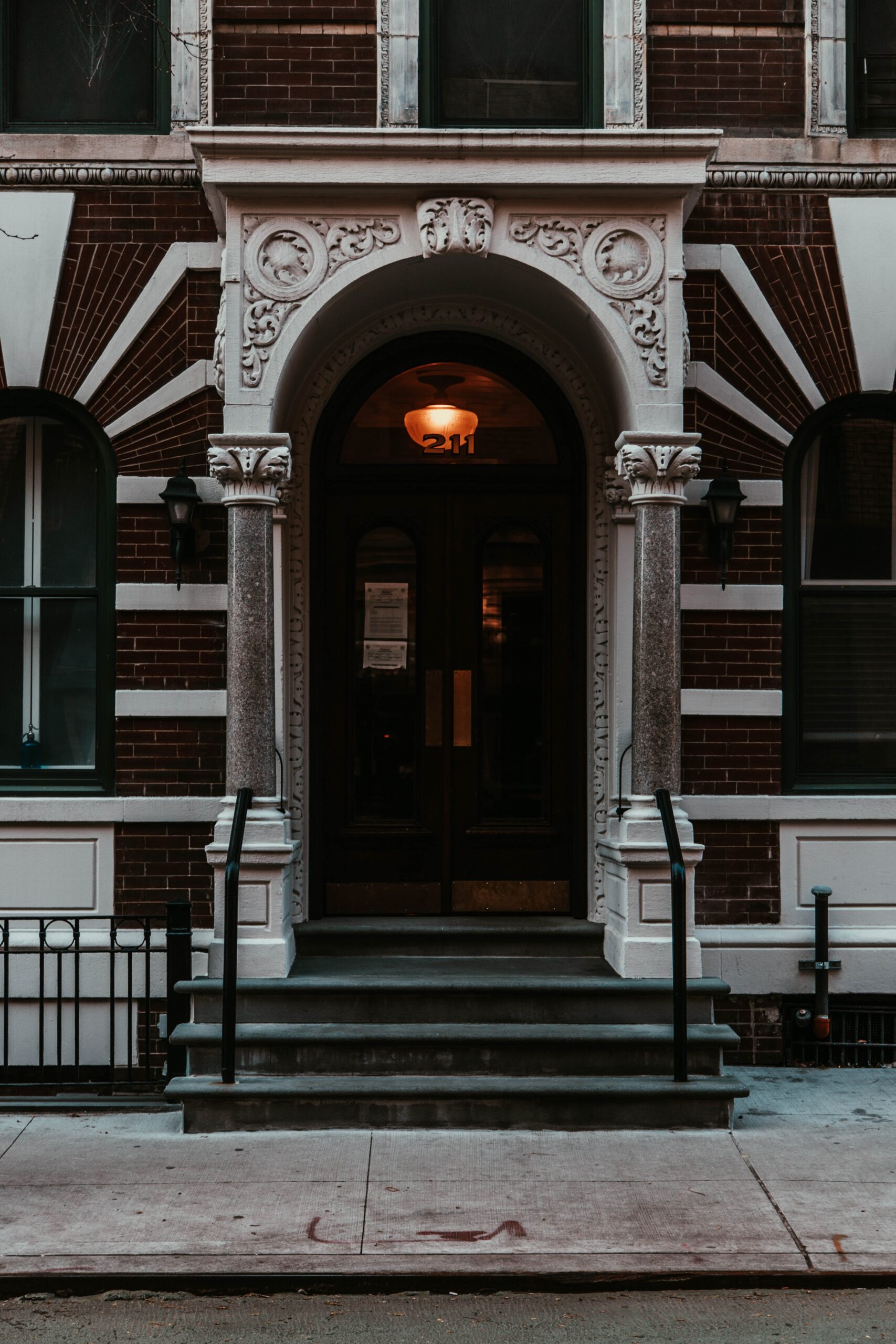 "Nice," I said, taking in a tall old mansion. On the roof, a short pillar bore a black clock with gold hands and numbers to match the sign. An arched doorway, painted white, and three steps led to a wide door which stood ajar. I was dying to get inside. With one hand clutching Lizzo's cage and the other pulling my case, my arms were practically hanging from their sockets.
Auntie spoke to the receptionist as I put the cage down and glanced around, admiring the furnishings and old photographs on the walls. One featured rows of grubby, barefoot children in raggedy clothes.
Caroline nudged me.
"Look at the keys," she said, pointing to a long line of hooks. "Do you think they're the room keys?"
I shrugged. They were big – about the size of my hand – and made from black metal. Clunky for a modern hotel but they matched the vibe somehow: smart but also antiquated; a bit weird, mysterious and certainly Victorian. I should know: I'd been in 1863.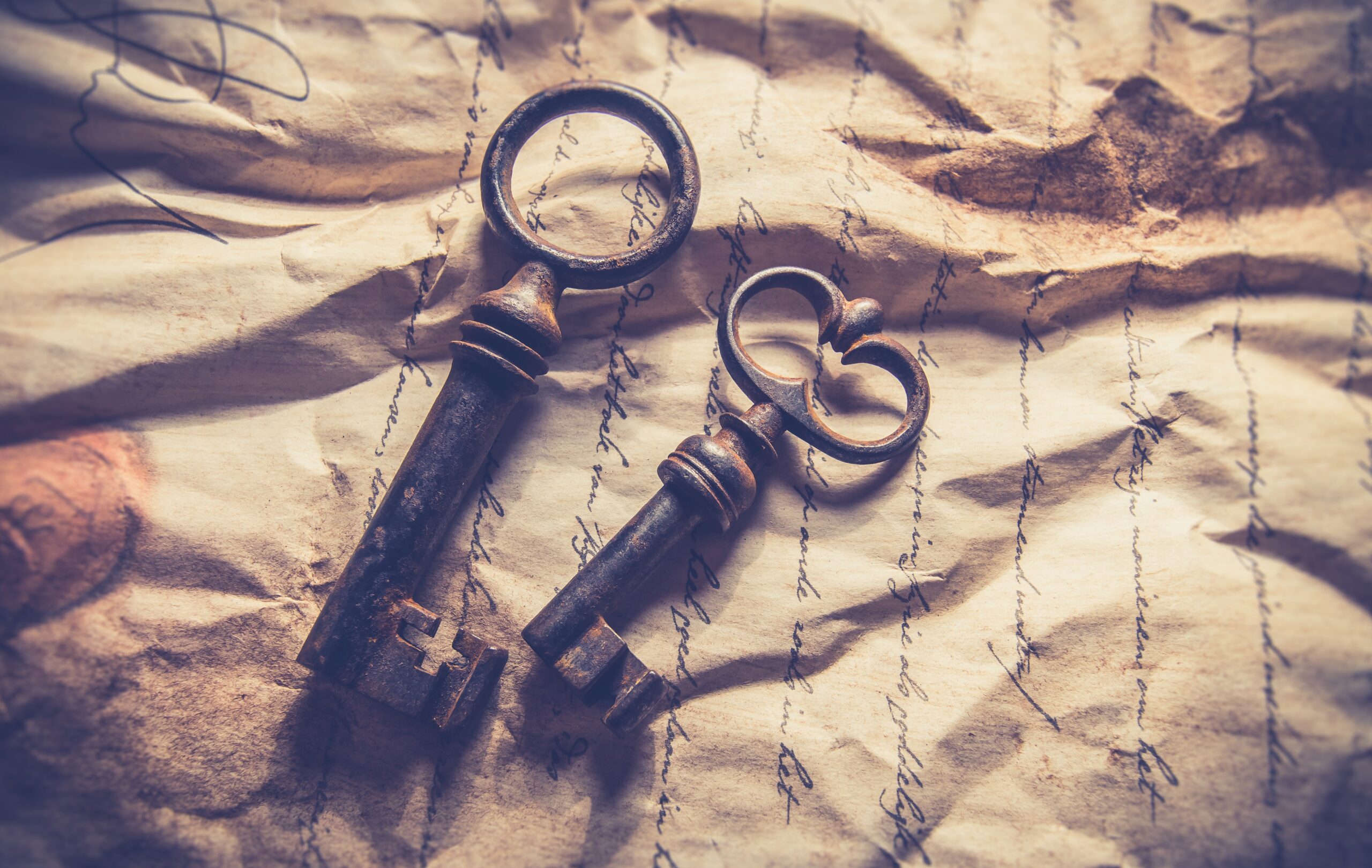 We spent the next three days walking and walking. We went to Edinburgh Castle and I thought Auntie was having a heart attack when the one o'clock gun went off, she got such a fright. We spent all day on Thursday in the National Museum of Scotland and collapsed with achy feet in the Elephant House for pizzas; then, on Friday, we got souvenirs for Rachel and Loopy Lou and we walked up this brilliant hill called Arthur's Seat.

By Saturday, Caroline and I were really tired. Aunt Ruby had been her usual sensible self but we'd both stayed up till crazy o'clock, chatting, drinking hot chocolate and stuffing our faces with crisps and Edinburgh rock! Aunt Ruby stopped by our room to say she was going out shopping again.
"I've ordered breakfasts to be sent up, so don't rush to get dressed," she said.
"Oh, Auntie, you're the best," I said, hugging her.
When the trays came, we felt like queens. Each had a little silver coffee pot and a jug of hot milk; there were warm croissants and honey and cereal and little danish pastry things and slices of apple and a bowl of brambles each. We worked our way through the lot!
"I'm not getting out of my jimmy-jams all day," I said to Caroline, pulling the waistband of my bottoms and groaning.
"Me neither," she said. "Let's take it in turns to have a jacuzzi bath and then we could get some games from downstairs."
When Auntie got back from her shopping trip, she brought us even more food: a sandwich and a bar of chocolate each; me and Caroline just looked at each other and laughed.
We played one game but gave up halfway through; we kept getting distracted chattering about friends, school, boys, and all that stuff and, at what felt like two, but was actually six-thirty, Auntie came back to our room.
"Oh, Aunt Ruby, you look gorgeous," I said. She was all done up and she wore a green silky dress with a pale pink scarf. Her best coat hung over her arm.
"Thank you," she said. "I'm glad of my big coat though; it's howling a gale out there."
"I hadn't even noticed," said Caroline. "We've just been laughing so much; thank you for letting me come, by the way, Ruby; it's been brilliant. I hope you enjoy the party."
"What time will you be back, Auntie?" I sniffed to stifle a yawn then said: "We might be in bed by then cos these late nights are wiping us out."
"I'm not sure, Jess darling, but I'll phone and let you know when I get my taxi. Remember they serve dinner at seven in the dining room. Ask them to add it to our bill. And don't get up to any nonsense," she said, then laughed.
I watched her leave then I started shivering. I hadn't noticed the cold before. I went to the window and looked out. Yellow pools of streetlight illuminated lines of rain as thick as knitting needles and water was pouring past our window from an overflowing gutter.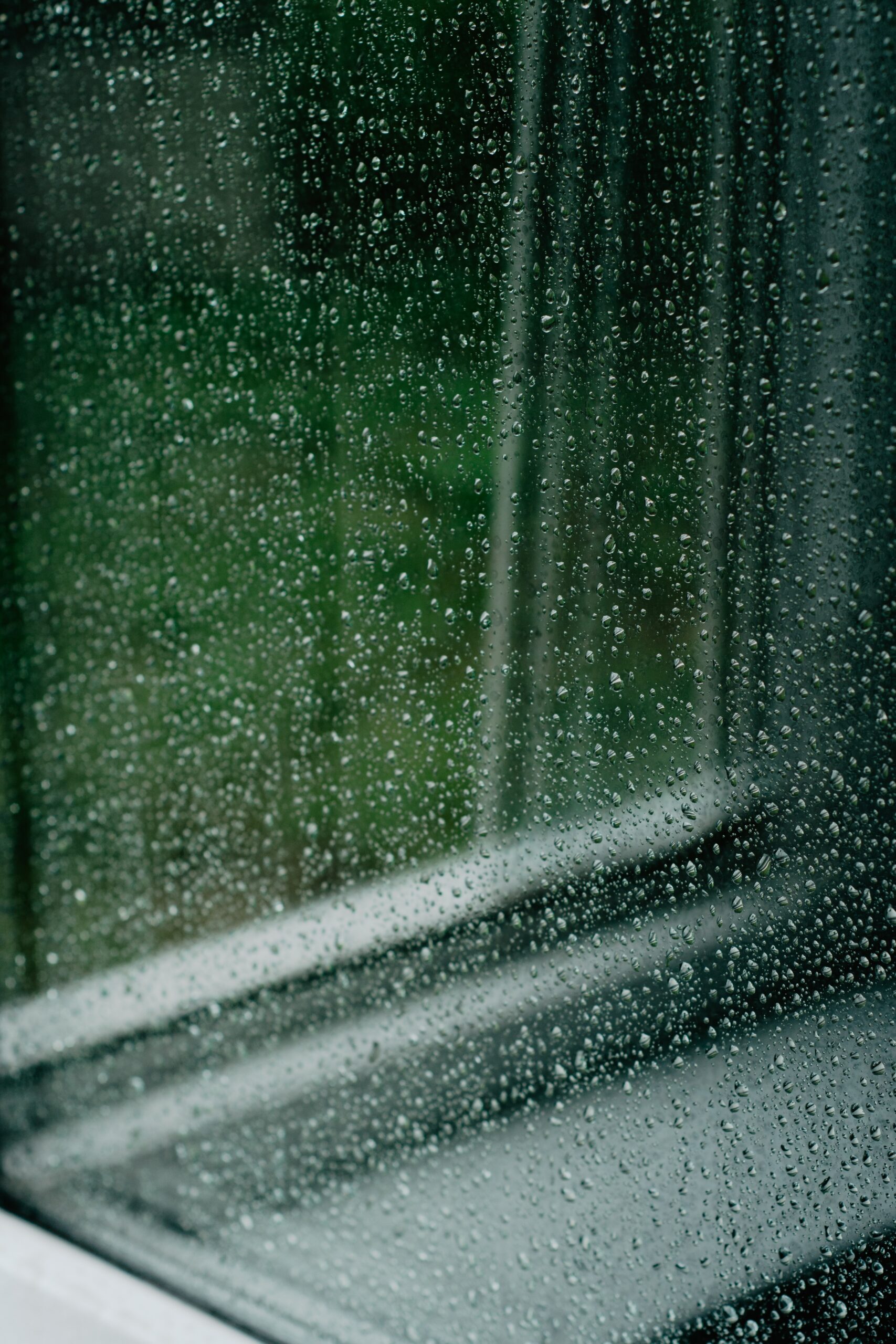 "Okay, Jess?" said Caroline.
"Yeah. Frozen though. Aren't you?"
"Yep. There's blankets in the wardrobe. Let's get them." Caroline sprang off the bed while I peered at Lizzo in her terrarium. She was stock-still and her skin was dark. She'd be trying to regulate her temperature. The room must be even colder than I thought.

We pushed the games aside and snuggled in the blankets, chatting. Then we did a video call with Rachel and Loopy Lou and had a right laugh, swapping stories with them.
At eight o'clock, we realised we'd missed dinner.
"Oh, no!" Caroline said. We started laughing again.
"Caroline, you're supposed to be the organised one! You should've remembered!"
"Don't blame me! Anyway, are you actually hungry, Jess? We've eaten so much junk!"
"No, but thinking about it makes me want it!" I laughed.
"They'll still be serving anyway. Let's go down and see."
I fed Lizzo a spindly dried cricket and let her crawl onto my hand. Then I settled her in my pocket. Caroline grabbed our key.
We hit the lift button but it didn't light up. Then the corridor lights began flickering. The lift was silent.
"It's not working," I said. "Might be the weather; maybe there's a power cut."
We used the stairs instead and arrived outside the dining room but it was empty and the lights were off. In fact, apart from a few feeble emergency lights high on the corridor walls, all the lights were off.
"Let's go to reception," said Caroline. "Maybe the kitchen's closed because of the power cut. They might get us something cold."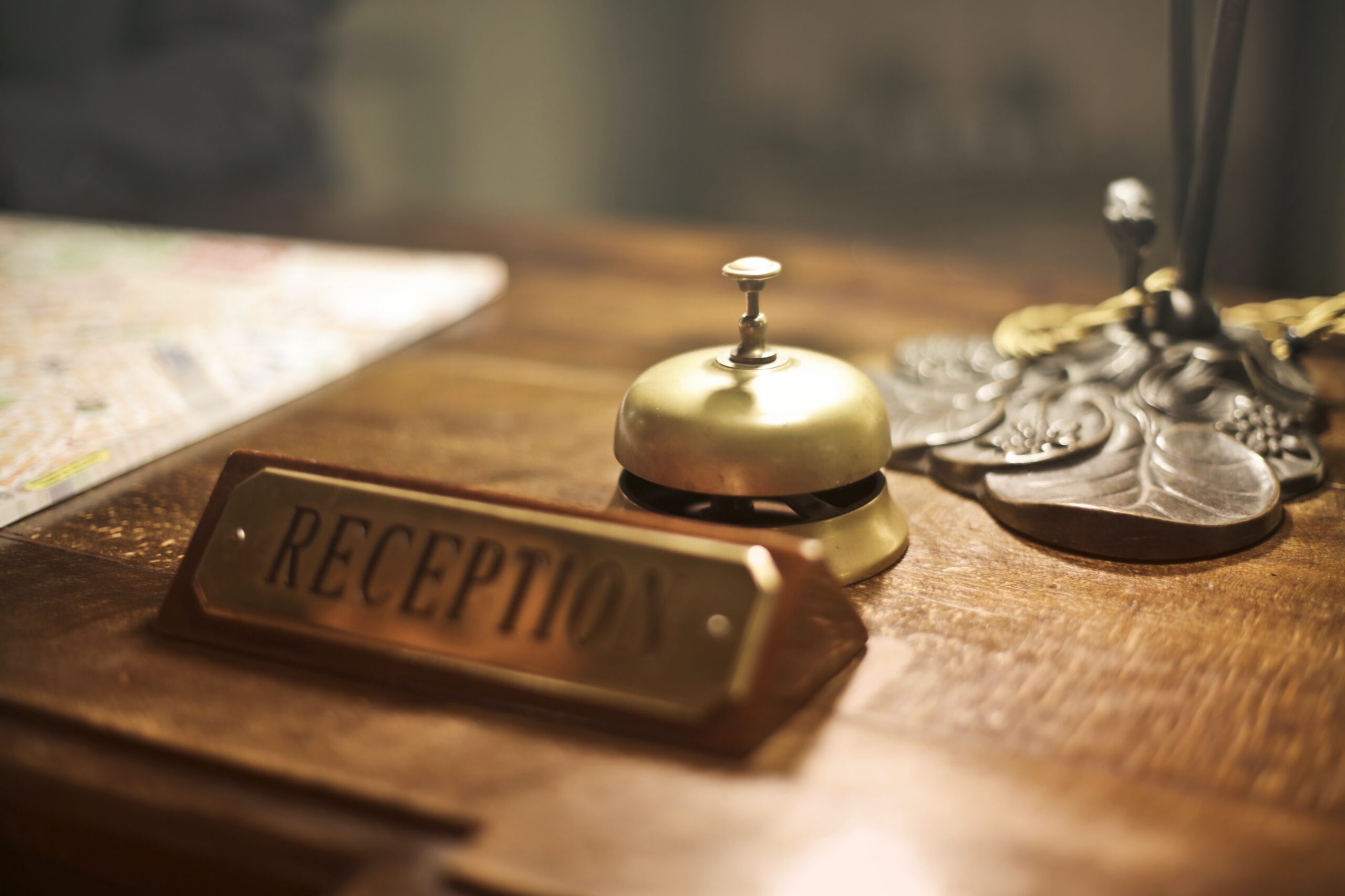 We went back along the corridor and as we turned the corner, we watched the receptionist heading out of the main door. It shut with a booming thunk. Then the key rattled in the lock. It echoed in the lobby and then everything was still. And silent. And dark. And the stillness and the silence made the darkness even bigger.
Caroline hugged her arms around herself. "You don't think. . ." she turned to look at the wall behind reception then went up to the desk, straining to see.
"What is it?" I said.
She held up her phone and put the torch on. It was so gloomy in here now.
"Look at the key hooks. . . the only one that's empty is ours: room 67."
"That's bizarre."
"Look! Ruby's is there, number 65. Don't you see? We're the only people here. Everyone else is out. And now the receptionist has locked us in!"
"Don't be crazy. Watch!" I strode to the door, grabbed the handle and pulled. It wouldn't budge.
"See, I told. . ."
But Caroline didn't finish her sentence because a child began shouting and hammering on the door.
"Let me in! Let me in! I promise I'll be good."
Caroline pounced over and pulled me away. We stared at the huge doorknob as it shook in its socket. The child's voice pleaded again:
"Let me in. Ah'm hungry. Ah'm all on ma ain." It was the thin wail of a young child.
"We have to let them in, Caroline," I said. "It's awful out there." I reached for the doorknob again and pulled but the door was jammed.
"Jess, what's a kid doing knocking on a hotel door?"
"I don't know. Maybe they're lost." I realised there could be a main door key behind reception and ran to the desk but. . .
"Caroline, all the keys have gone!"
Come back next week, Friday, 30 October, for:
Saints and Sinners
Part 2
Photo credits for images, all from Pexels
Arched doorway: Photo by Arthur Brognoli
Keys: Photo by Ylanite Koppens
Edinburgh Castle: Photo by Linn Creutzer
Rain on window: Photo by Irina Iriser
Hotel reception: Photo by Andrea Piacquadio
Image of Lizzo: created by school pupil from Yearsley Grove Primary School in York