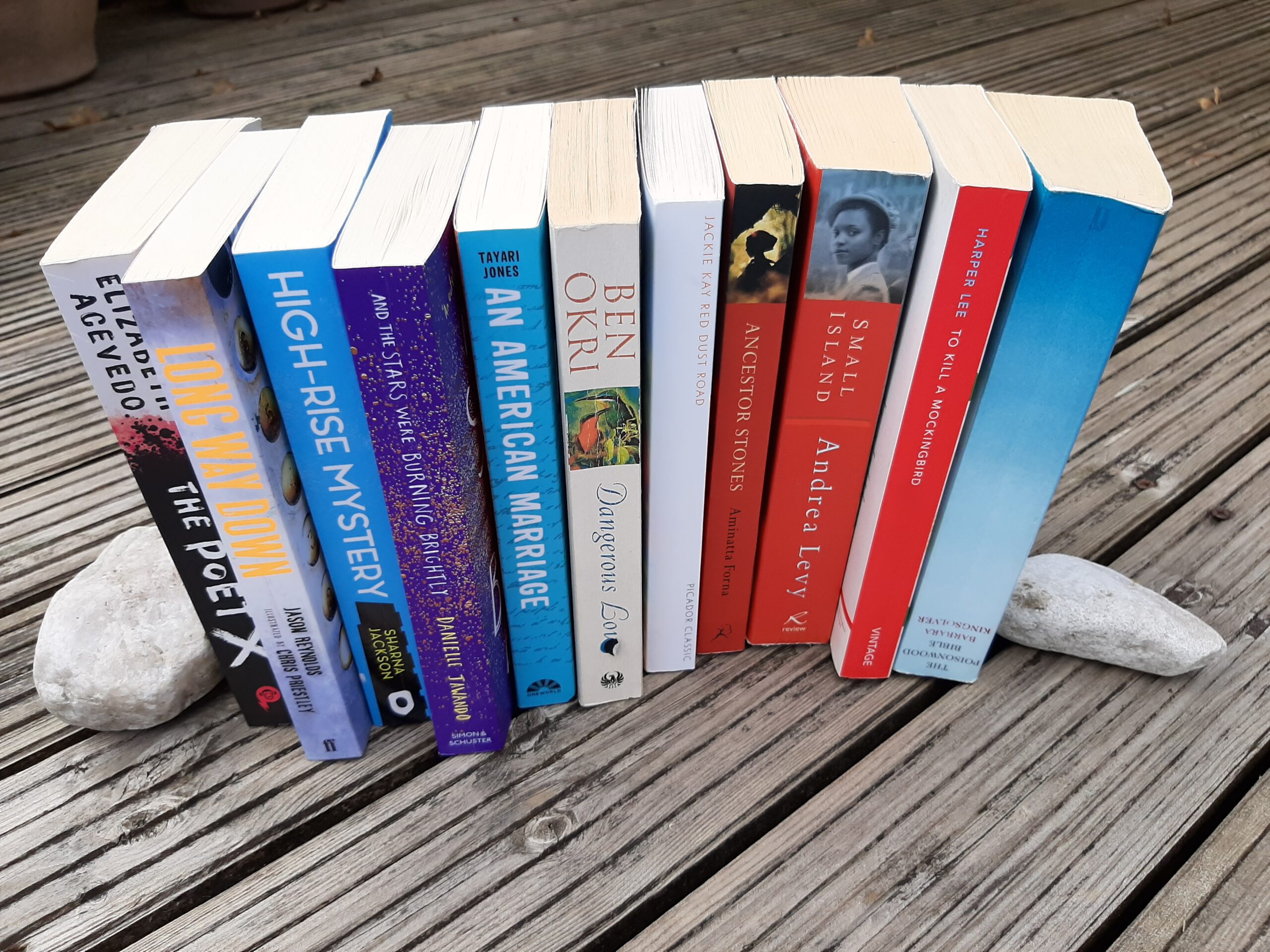 This might feel like a slightly preachy blog today. I'm sorry if it does. I don't mean it to. I'm just a bit fed up with what's happening in the world. (And as I say below, I have no expertise on this matter. It just irks me, that's all.) But there's a positive, too. Some fantastic reading recommendations. So, if you need a new book to get your teeth into, get on to your local bookshop or Hive and ask them to order one of these for you! More below.
But first, the preachy bit. We seem to be moving from one global crisis to another these days. Many of us have felt badly done to with the whole virus thing; we've been separated from our families and friends; we've had to adjust our expectations concerning daily life, work and leisure; and we've worried: for those who are vulnerable, for those on the front line of health care and public service and even for ourselves.
The virus, though, will pass. It may take longer than we expected and we may have to be stoical and find resources for coping deep within ourselves.
But the Black Lives Matter campaign. I mean, really? Are we still talking about this in 2020 when it should have been rectified long ago? Do we have to keep talking about this?
YES WE DO UNTIL ALL LIVES MATTER.
When will we ever learn? I can't speak with any authority on black lives or on this whole issue, really, so I'm not going to. I'm mostly ignorant of the issues that black people face. I'm a middle-aged, middle-class, white woman. What I can speak about is my exasperation with the idea that humans strive relentlessly to put others down, to segregate, separate and divide. To take the best for themselves and leave the dregs for those who 'don't matter'. And I'm not just talking about elsewhere in the world. Discrimination against people of colour continues, in my own nation, the UK, blatantly and relentlessly.
So, let's start with ourselves. Let's educate us. Let's understand that there's ONE humanity and embrace difference and otherness. And let's do what we can to show that difference is important, enriching and special. Whereas division is weak, small-minded and cowardly.
Thanks for putting up with my rant.
Now, back to the books! Go and get them ordered up! (Sorry, preaching again!) They all concern black lives and, with the exception of two, are written by people of colour. And they're all – in my opinion – fantastic!
A very brief summary of each follows: (And did you spot the classic?)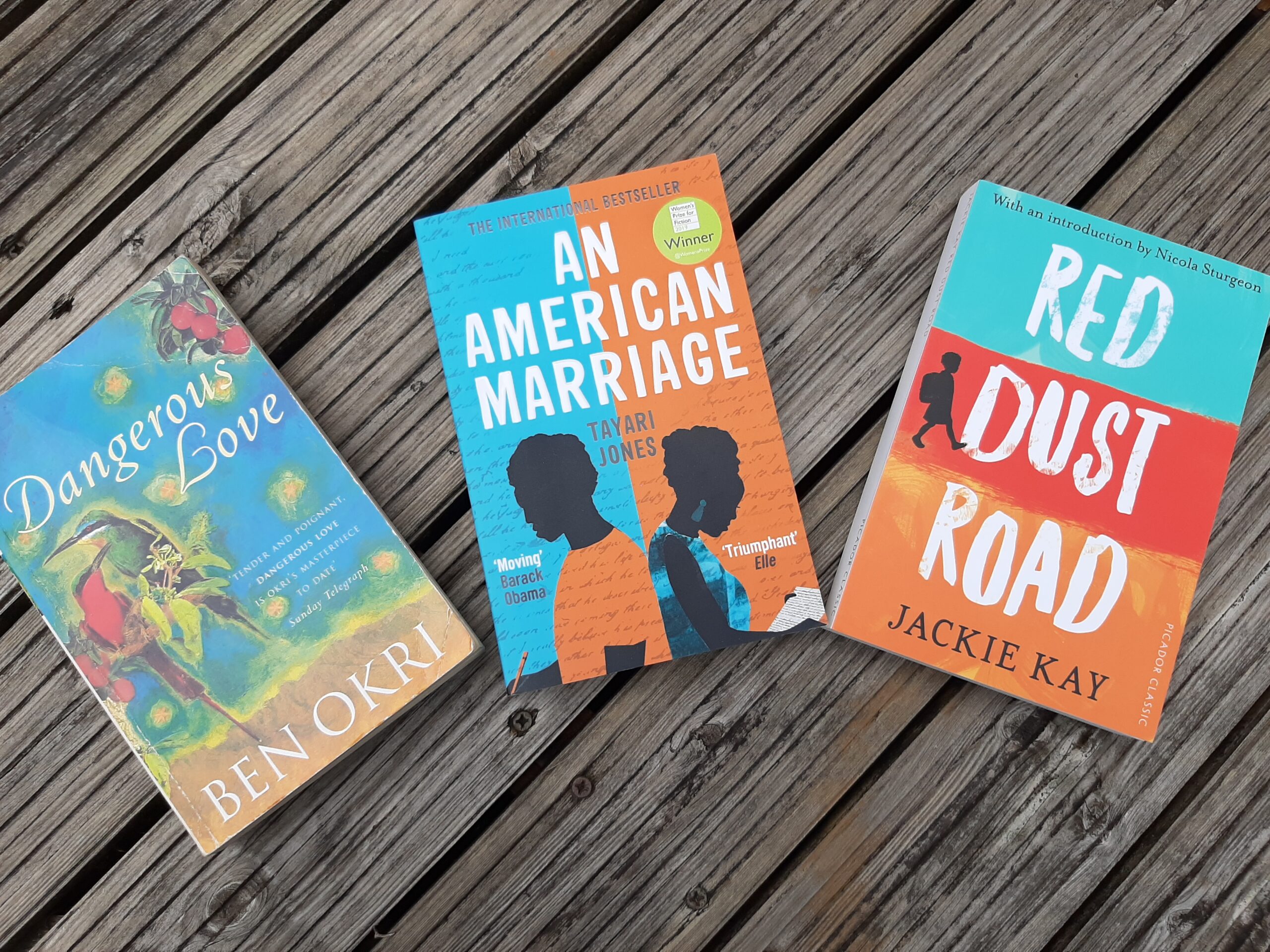 Dangerous Love by Ben Okri is a lyrical and tragic love story set in Lagos.
An American Marriage by Tayari Jones portrays lives and marriage overshadowed by injustice.
Red Dust Road by Jackie Kay describes the true and poignant unfolding of the author's provenance from Aberdeen and Nigeria.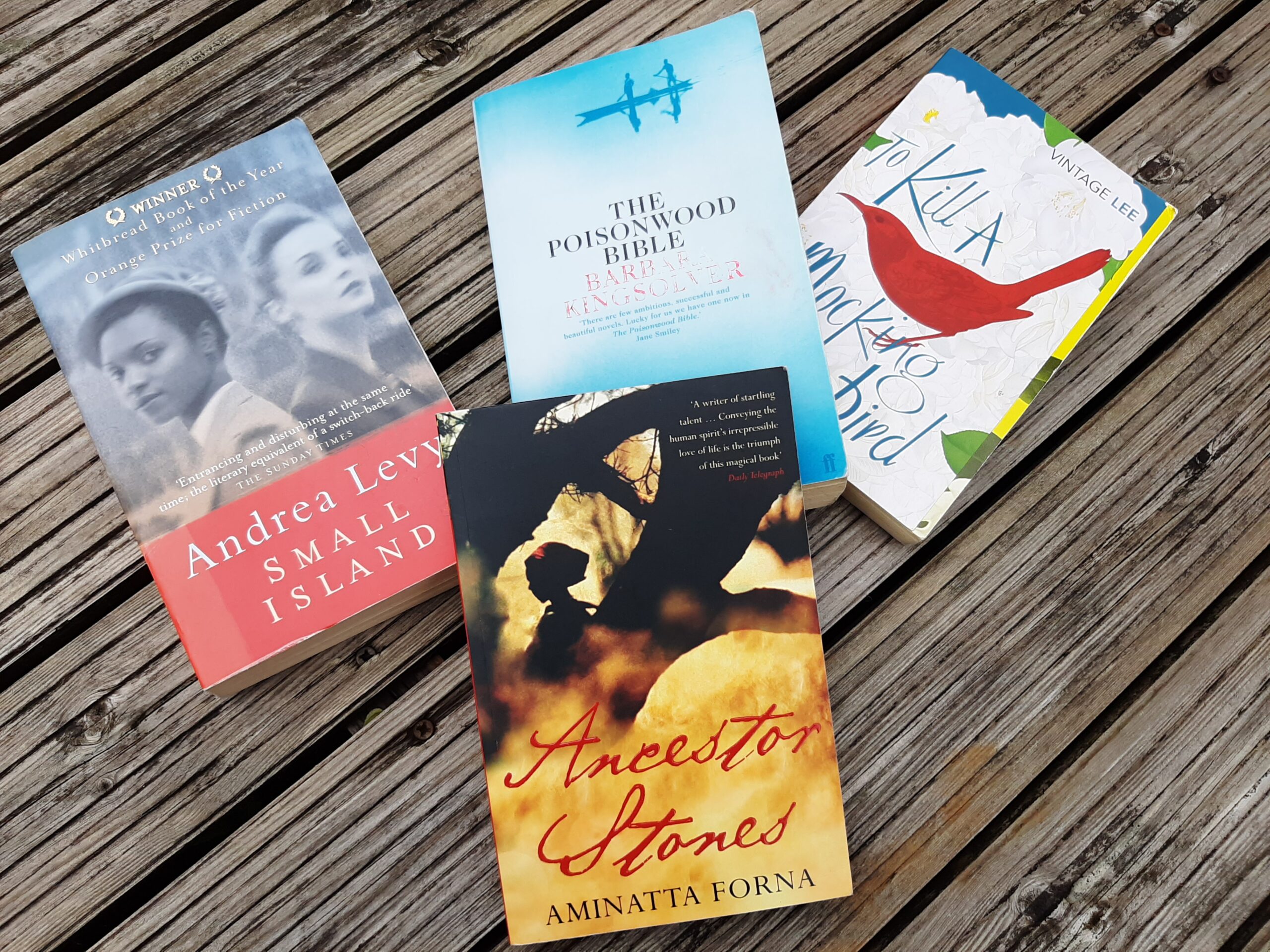 Small Island by Andrea Levy deals with racism and conflict, in a post war multicultural Britain through the eyes of Jamaican immigrants, Gilbert and Hortense.
The Poisonwood Bible by Barbara Kingsolver tells of a Baptist missionary's family and their experience of life in the Belgian Congo, skilfully told through each of the diverse points of view of the missionary's wife and daughters.
To Kill a Mockingbird by Harper Lee. . . do I need to say any more? Just read it if you haven't already!
Ancestor Stones by Aminatta Forna tells, through stunning prose, the stories of four women dealing with issues of polygamy, rank, superstition and infidelity in a fictional Africa with a backdrop of colonialism and civil war.
The final four books are for children and young adults: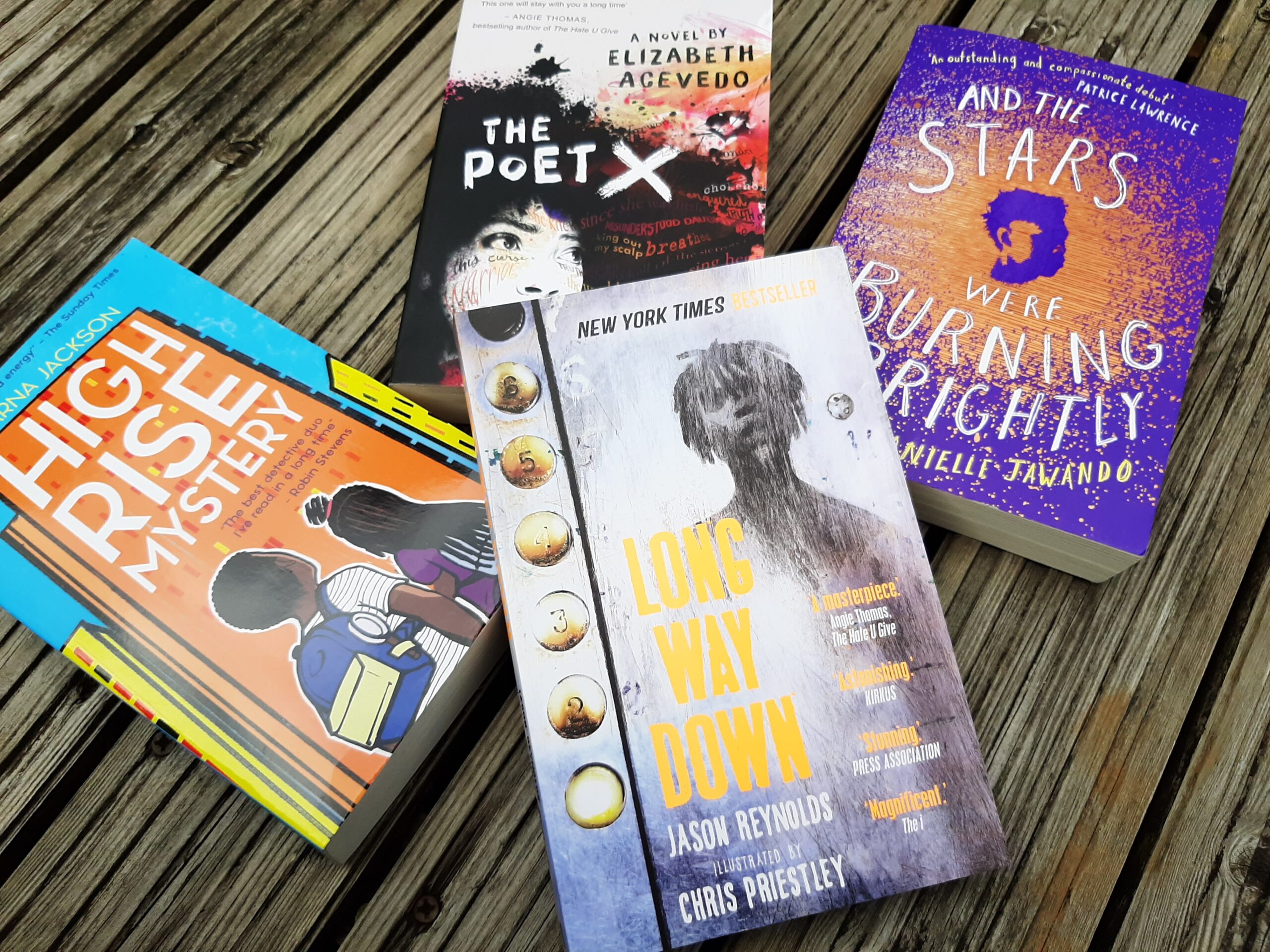 High Rise Mystery by Sharna Jackson is a daring detective adventure for readers age 9 – 12, in which sisters, Nik and Norva, try to solve a murder on a London high-rise council estate.
The Poet X by Elizabeth Acevedo is a verse novel for young adults set in Harlem. The protagonist and budding poet, Xiomara, pushes against the demands and injustices of being a girl in a traditional Dominican, Catholic family.

And the Stars Were Burning Brightly by Danielle Jawando follows Nate's desperate and determined pursuit of the truth following his brother's suicide and deals with issues of first love, courage and changing loyalties.

Long Way Down by Jason Reynolds is a very clever verse novel which deals with knife crime and the desire for retribution.
Let me know if you have any recommendations for novels, poetry or even non-fiction on #Black Lives Matter. You can use the comment box or drop me an email. Thanks for reading!