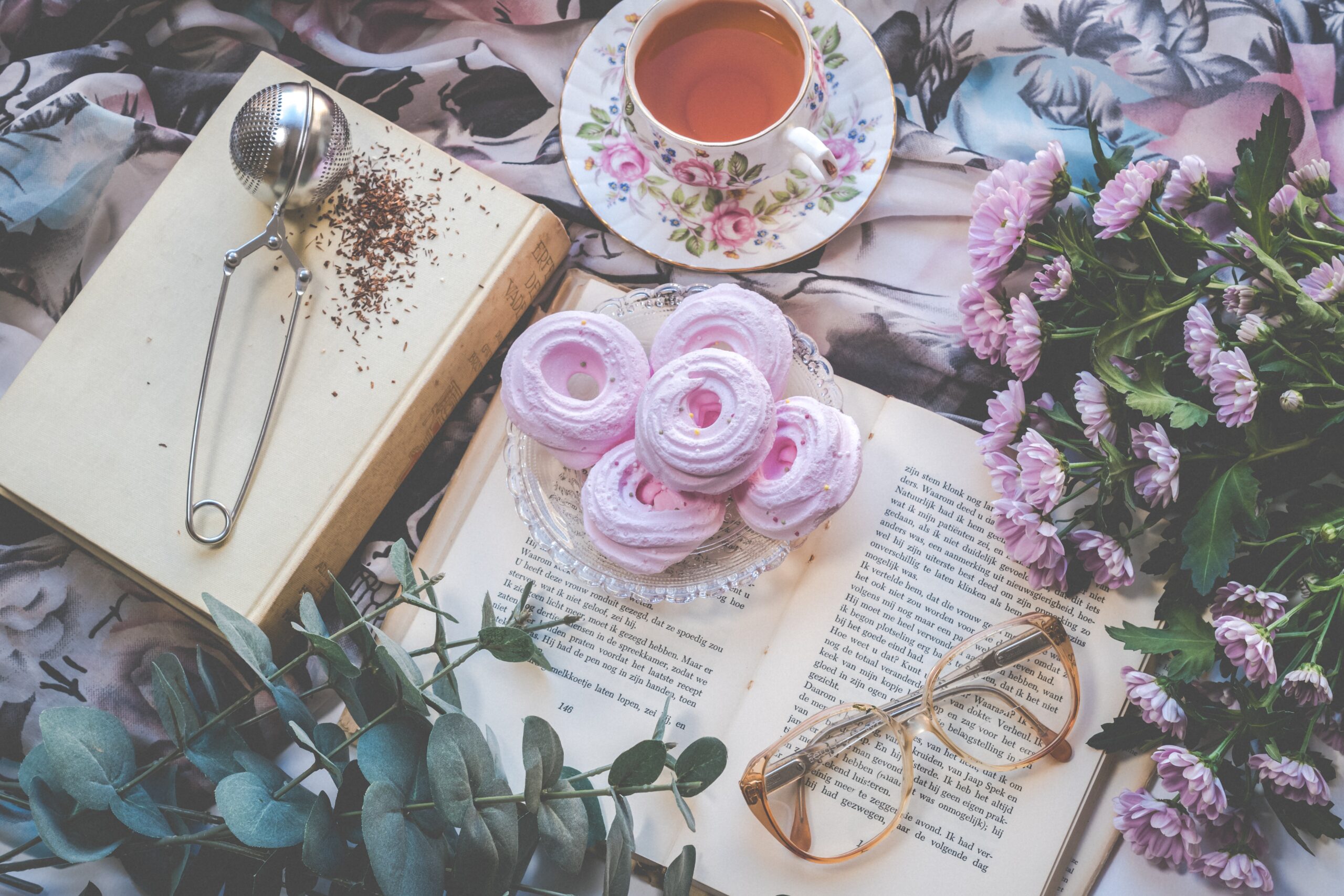 I'm a bit of a foodie. Not in the sense that I'm any kind of connoisseur, because I'm not. I just love food. I put it down to my premature birth. Anyone who knows anything about maturing prem babies understands about their near-insatiable hunger. Once a baby is simply 'fattening up', having for the most part, got past all the breathing difficulties, infections and coordination of the suck-swallow-breath reflex, it will ingest its feed as if a global ban on milk is imminent. I cared for prems in my past career and I can vouch for this. Anyone who dares to come between a growing premmie and its bottle will soon backtrack! The wild look in its eyes and the force with which it can hang onto a teat are warning enough.
I think you get the gist. Food is important to me! But I'm not alone. And, in fact, if you study the place of food in fiction, you can see how central it is to all our lives. 'Of course,' you say, 'we need it for survival.' Well, yeah, I know that, but food in fiction isn't just about survival, is it?
I'm thinking about all the books I've ever read. The picture books I enjoyed with my children; the adventure stories I read in childhood; the YA novels I enjoy now alongside the adult fiction, the poetry and even the creative non-fiction. And I've noticed how food is neither simply incidental, nor serves only to link scenes. Rather, it can have a variety of functions within a scene or a complete text.
I can't remember the title of the story I once read about a writer who escaped a chaotic life to find solace in a friend's villa in Greece. But I do remember that I could almost taste the sun-warmed Retsina she drank and the buttery succulence of the olives she plucked from drooping branches in the garden.
Scene setting is clearly a very important role of food in fiction as we see in one of my childhood favourites, The Secret Garden, by Frances Hodgson Burnett. When Mary Lennox, previously sickly and thin, develops an appetite from spending time outdoors, she thrives on the food Dickon's mother sends and we can almost feel the wind and smell the garden's fragrance and the scent of heather and gorse wafting down from the moor. We can't fail to feel joy in the health and vitality of it.
The morning that Dickon. . . went behind a big rose-bush and brought forth two tin pails. . . one. . . full of rich new milk with cream on the top of it, and. . . the other held cottage-made current buns folded in a clean blue and white napkin, buns so carefully tucked in that they were still hot, there was a riot of surprised joyfulness.
In The Optician of Lampedusa, by Emma Jane Kirby, food even helps to set up character. The optician, referred to thus throughout, is well-loved and respected but earns himself the nickname 'Mr Fastidious', inviting much comment and hilarity from his friends:
The waiter brought him the platter of sea bream and swordfish to inspect and he considered them carefully, asking for precise details of exactly where and when they'd been caught. . . He chose the sea bream. The eyes on the swordfish looked a little milky. Giulia exchanged a private look with Teresa, who giggled surreptitiously behind her sleeve.
In The Hunger Games, by Suzanne Collins, food is used to show contrast between the haves and have-nots and, on the tribute train, Katniss Everdeen compares the bounties of the dining car to home life.
. . . an enormous platter of food. Eggs, ham, piles of fried potatoes. A tureen of fruit sits in ice to keep it chilled. The basket of rolls. . . would keep my family going for a week. There's an elegant glass of orange juice. At least I think it's orange juice. I've only ever tasted an orange once, on New Year's Day when my father bought me one as a special treat. A cup of coffee. My mother adores coffee, which we could almost never afford. . .
Whereas in some books, food – or drink – simply provides comfort and respite from the conflict. In Coraline by Neil Gaiman, when her parents go missing, Coraline busies herself with the process of being a single-child family, in order to avoid having to face the horror of her situation.
For lunch, she had a block of cooking chocolate and an apple. The apple was yellow and slightly shrivelled, but it tasted sweet and good. For tea. . . she had three digestive biscuits, a glass of limeade, and a cup of weak tea. The limeade was very interesting. It didn't taste anything like limes. It tasted bright green and vaguely chemical. Coraline liked it enormously.
On the other hand, in Danny Champion of the World, by Roald Dahl, food is used for breaking the rules and in the wonderful picture book, Clarice Bean That's Me, by Lauren Child, it's used as a weapon in sibling warfare!
Dad says, right now you are not the flavour of the month young lady. Minal is grinning like a pleased twit so I tip a bowl of spaghetti hoops on his head.
Of course, in many children's books, food is used for fun and the playfulness of food in the Harry Potter series, by JK Rowling, is supremely satisfying, sometimes used to delight and sometimes to disgust, as at Nearly Headless Nick's Deathday Party:
Large rotten fish were laid on handsome silver platters; cakes burned charcoal black, were heaped on salvers; there was a great maggoty haggis, a slab of cheese covered in furry green mould, and, in pride of place, an enormous grey cake in the shape of a tombstone. . .
Perhaps one of the most powerful roles of food in fiction, though, reflects real life, in that it brings people together, as in Peaches for Monsieur Le Curé by Joanne Harris. When Vianne Rocher returns to Lansquenet-sous-Tannes, she befriends the Moroccan, Fatima, and finds that food breaks down barriers:
Whatever the constraints of language, culture or geography, food crosses over all boundaries.
And it encapsulates multi-sensory moments in time:
. . . I caught the mingled scents of anise and almond and rosewater and chickpeas cooked in turmeric, and chopped mint, and toasted cardamom, and those wonderful halva chebakia, sweet little sesame pastries deep-fried in oil, just small enough to pop into the mouth, flower-shaped and brittle and perfect with a glass of mint tea. . .
You can smell the aromas, see the colours, taste the spices, hear the fizzing hot oil and feel the heat of the brew. And essentially, it's about growth, togetherness and survival, just like those little premmies with their milk! I believe I have made my point.
Which books stand out to you when you consider food in fiction?
You can find out about the role of food in my own book by reading Oranges and Lemons, published by Matador. Available in paperback or e-book from Troubador Books, Amazon, WHS online and Waterstones online.
Books to credit:
The Secret Garden by Frances Hodgson Burnett, with illustrations by Lauren Child, published by Puffin Books
The Optician of Lampedusa by Emma Jane Kirby, published by Penguin Random House UK
The Hunger Games by Suzanne Collins, published by Scholastic Children's Books
Coraline by Neil Gaiman, published by Bloomsbury Publishing, plc
Clarice Bean That's Me by Lauren Child, published by Orchard Books
Harry Potter and the Chamber of Secrets, published by Bloomsbury Publishing, plc
Peaches for Monsieur Le Curé by Joanne Harris, published by Black Swan, Transworld Publishers
Header hoto by Ylanite Koppens from Pexels