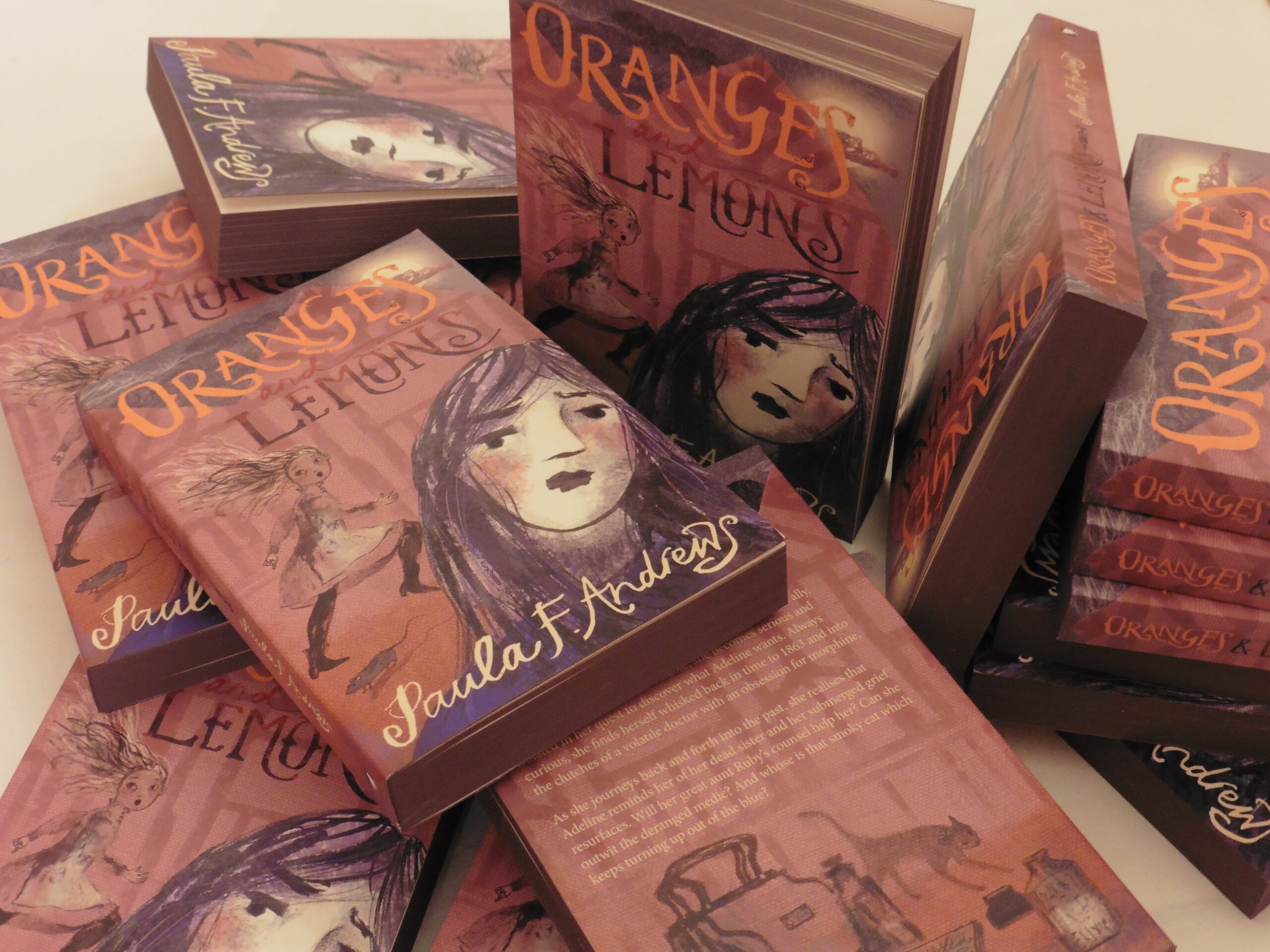 Well, it's happened. My books have arrived. And what a picture they are!
There is fourteen-year-old Jess, on the front cover, with Adeline, the little ghost, running behind her. Mulberry Hall makes a beautiful backdrop, in a Victorian-style textured linen effect. And on the reverse, beneath the blurb, is the doctor's bag and accoutrements, along with prowling cat and a bottle of ink.
The page edges have been sprayed with a dusky purple-maroon which tones in with the colours Jill used in her illustrations.
And Jill's calligraphy finishes it all off to perfection.
I couldn't be happier and would love to hear your comments!
Buy the paperback from Troubador
Or buy the ebook on Kindle from Amazon
Or the Google Play ebook
Or Apple iBooks