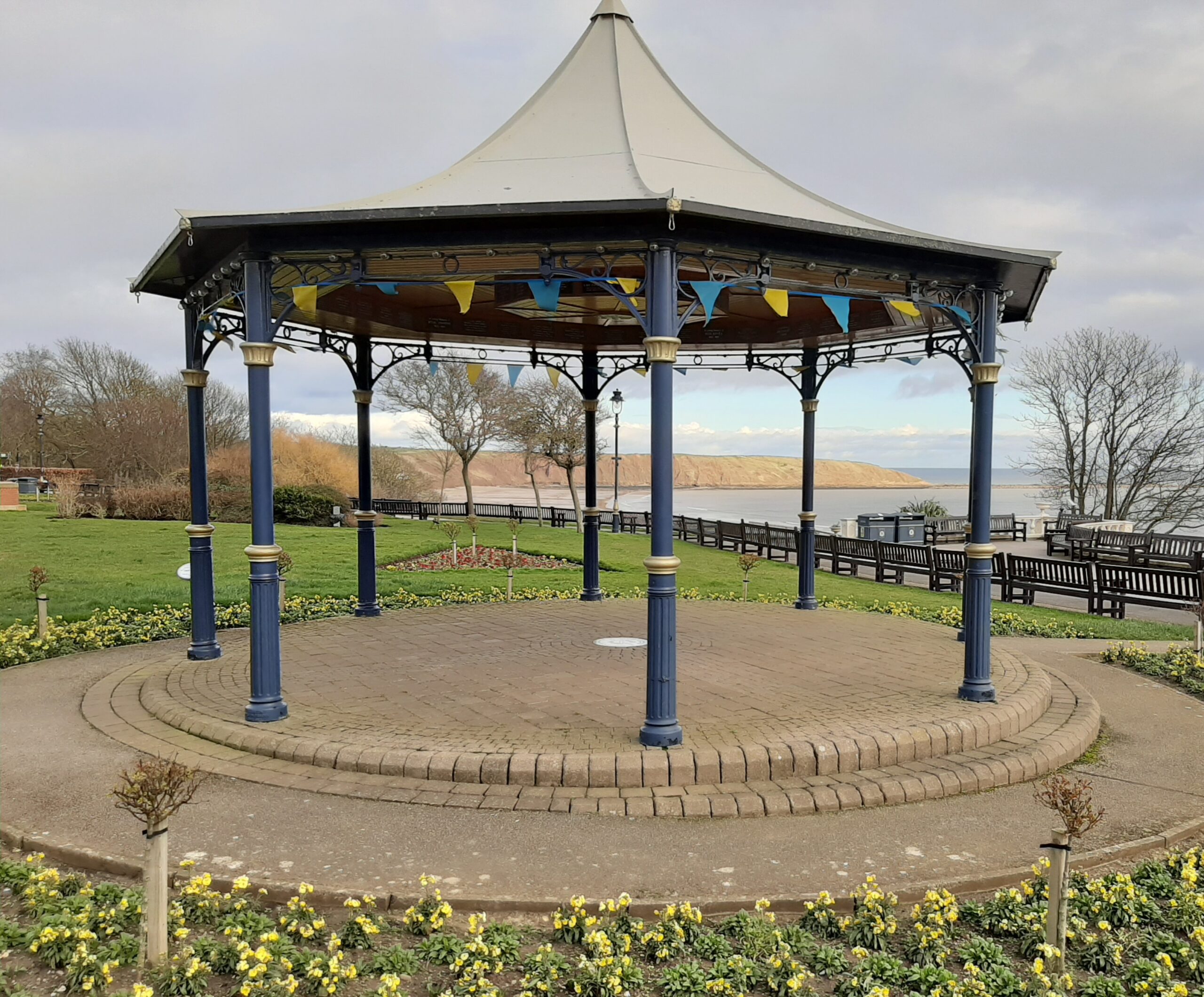 With day 1 under my belt and no outright rejections, I conceded I'd had a happy start to my Tour de Yorkshire apropos de bookshops!
My plan for day 2 now involved a return trip to Filey followed by two shops in Whitby and one each in Grosmont, Lealholm, Guisborough, Stokesley, Richmond, Northallerton and Thirsk! Hahaha! Who was I kidding?
I suppose there's no harm in grand plans but by midday, having only just arrived in Whitby, I reset my ambitions for the entire week! Monday's weather had been bright and crisp and Tuesday morning delivered more of the same the same, so the driving was enjoyable and the scenery looked laundry-fresh in the sunshine, but it was all taking sooooo long.
On arrival in the Filey shop, Wrays, I'd been met by another friendly assistant who had promptly called the manager, Julie, for a chat. And without further ado, I'd handed over five of my books to be sold on a sale or return basis. Julie suggested I send her a poster for the shop window, too. It would help draw people in. With a spring in my step and a lighter rucksack, I returned to the car, stopping first to take some photos.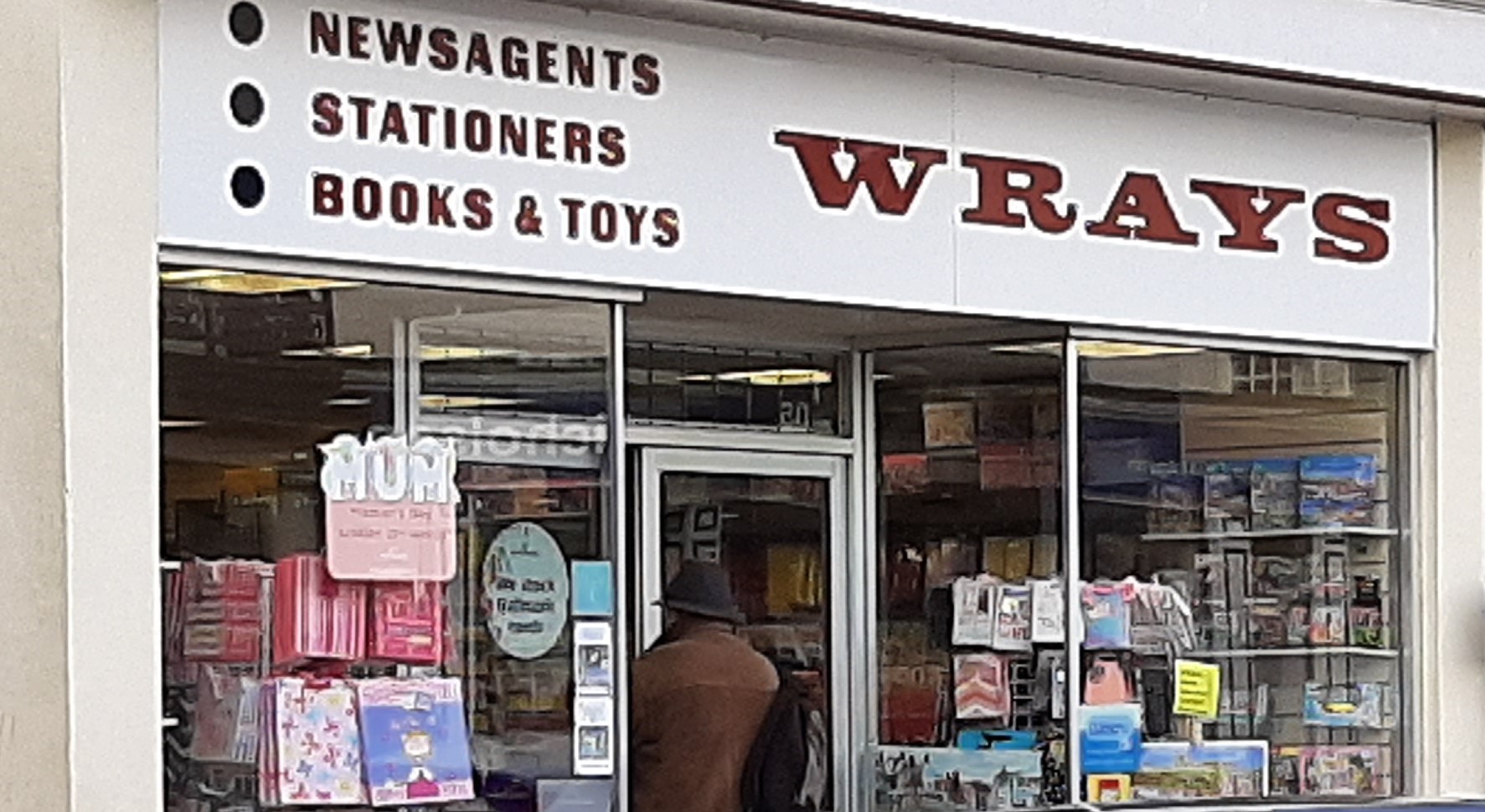 Descending into Whitby from the high moorland road has never failed to split my face with a grin. It's a view I just can't tire of. And on this day, the water in the harbour was calm and reflected the stewed tea tones of the old town's red brick and swathes of intense blue from an almost cloudless sky. The town was bustling, which surprised me. British tourism was certainly booming compared with twenty or thirty years ago. Back then, the definition of normality for a UK seaside town on a frosty February morning did not include tourists, not even the lightest sprinkling.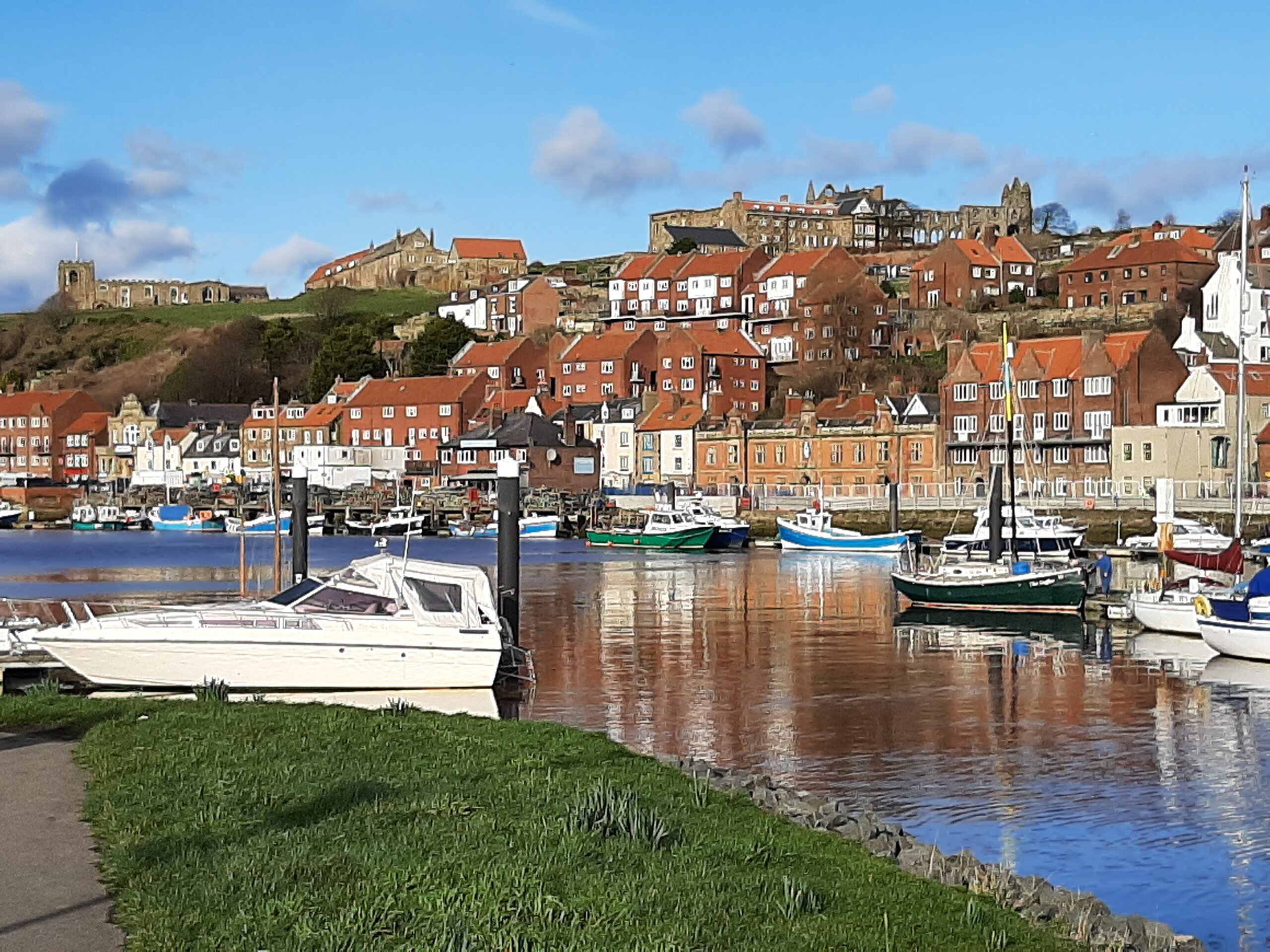 I practically skipped along to the next bookshop on my list and I didn't know what a little jewel it was going to be. Situated in the old town, beneath the gaze of St Hilda's Abbey, and surrounded by a variety of quaint little gift boutiques, cafés and jet shops, The Whitby Bookshop is a small and welcoming institution of around thirty-five years, which will warm the heart of any booklover. The shop soothes with a pleasing palette of natural-creamy décor, and the rich warmth of real wood. While well-lit, it has a feeling of antiquity and the central half-spiral staircase is utterly charming. As was the assistant on the desk who informed me the owner was out. "But she'll be here in about half-an-hour, if you want to come back," she told me, with a smile.
Well, of course, I did want to go back. (See the photo below and you'll understand why.) I used the intervening time to eat the sandwich I'd packed that morning and visit another Whitby shop, this one on the other side of the River Esk, in the new town. Unfortunately, the manager felt my book wouldn't be a 'good fit' in her shop, but, hey-ho, you can't win 'em all. I returned to the 'jewel' and met the owner, Fiona. She was incredibly accommodating. She loved my book. She thought the cover was fantastic; she felt the coloured page edges really set it off; and she saw the quality of the finish in the paper, the font and the layout of the text. And most of all, she felt the subject matter was exactly the 'right fit' for Whitby! She showed me where it would best sit in the shop and encouraged me to take pictures. And, of course, I had to have a photo of that wonderful staircase.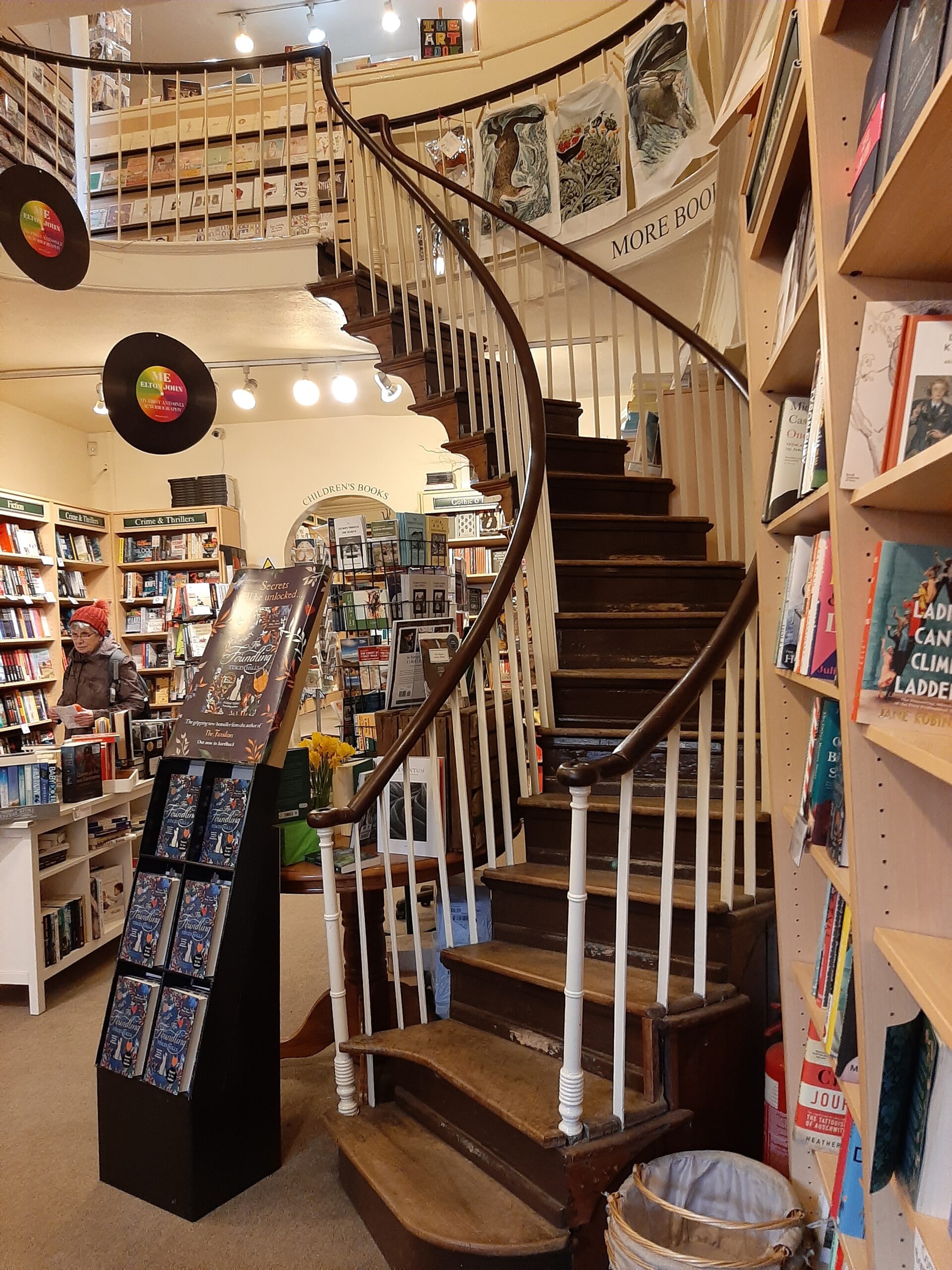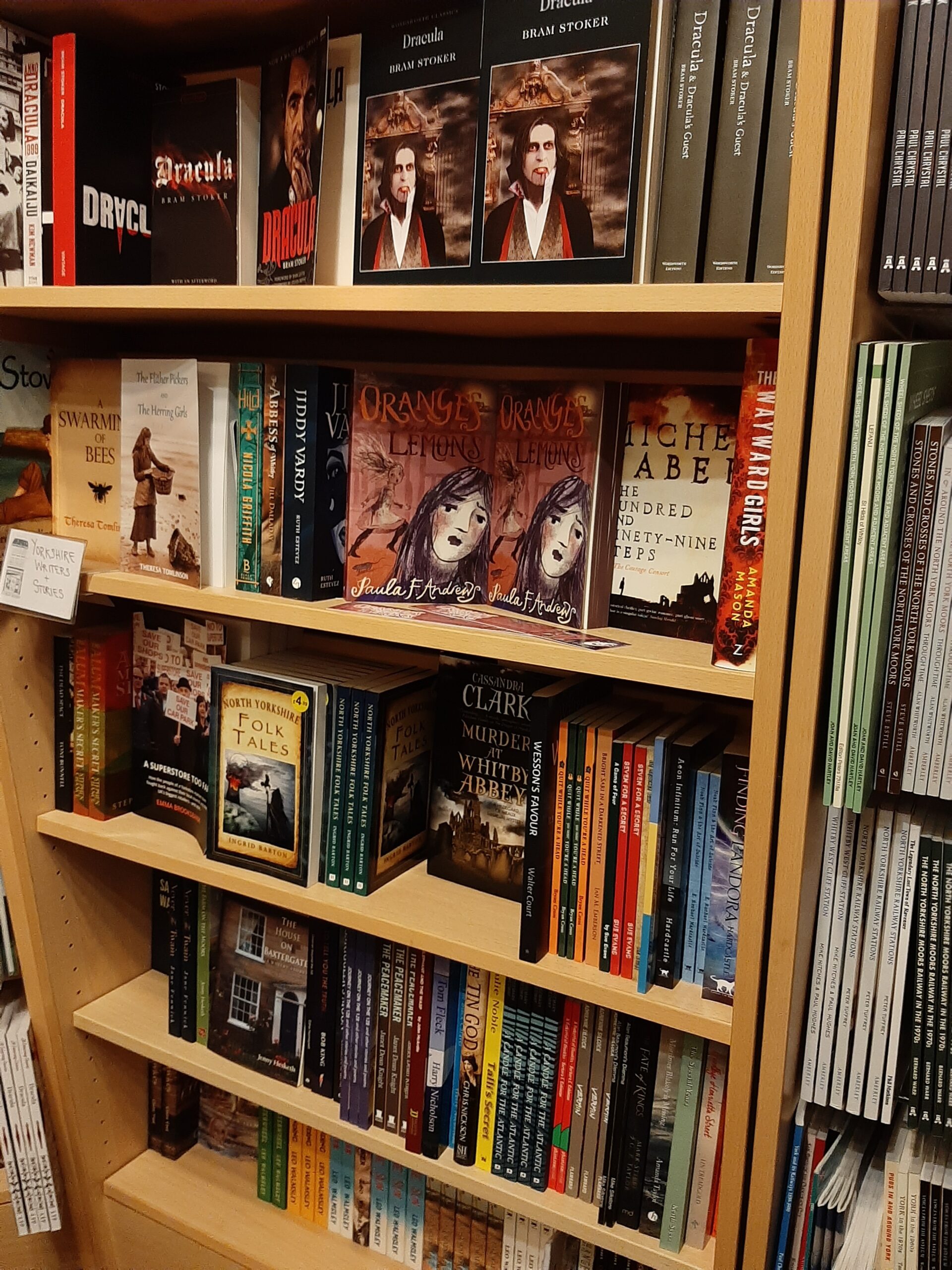 The grin I'd entered Whitby with remained firmly fixed in place. I swear the spring in my step grew bouncier as I walked back to the car! If I didn't have any further success for the remainder of the week, I'd be satisfied.
I took a different route out of Whitby as my next stop was Lealholm. Not only is Lealholm a pretty and sleepy little moorland village but it holds many happy memories from my youth as my step-gran lived in a farmhouse there and we spent many Sundays and summers, almost literally, on top of the world on t'Yorkshire Moors, walking in the heather, picking bilberries, playing with Meg and Rip, the dogs, finding newborn kittens in the hayloft and releasing the rabbits Sally, the cat, had caught and stashed in a wheelbarrow in the empty henhouse. Poor Sally! She must have had some confusing moments when she found them gone.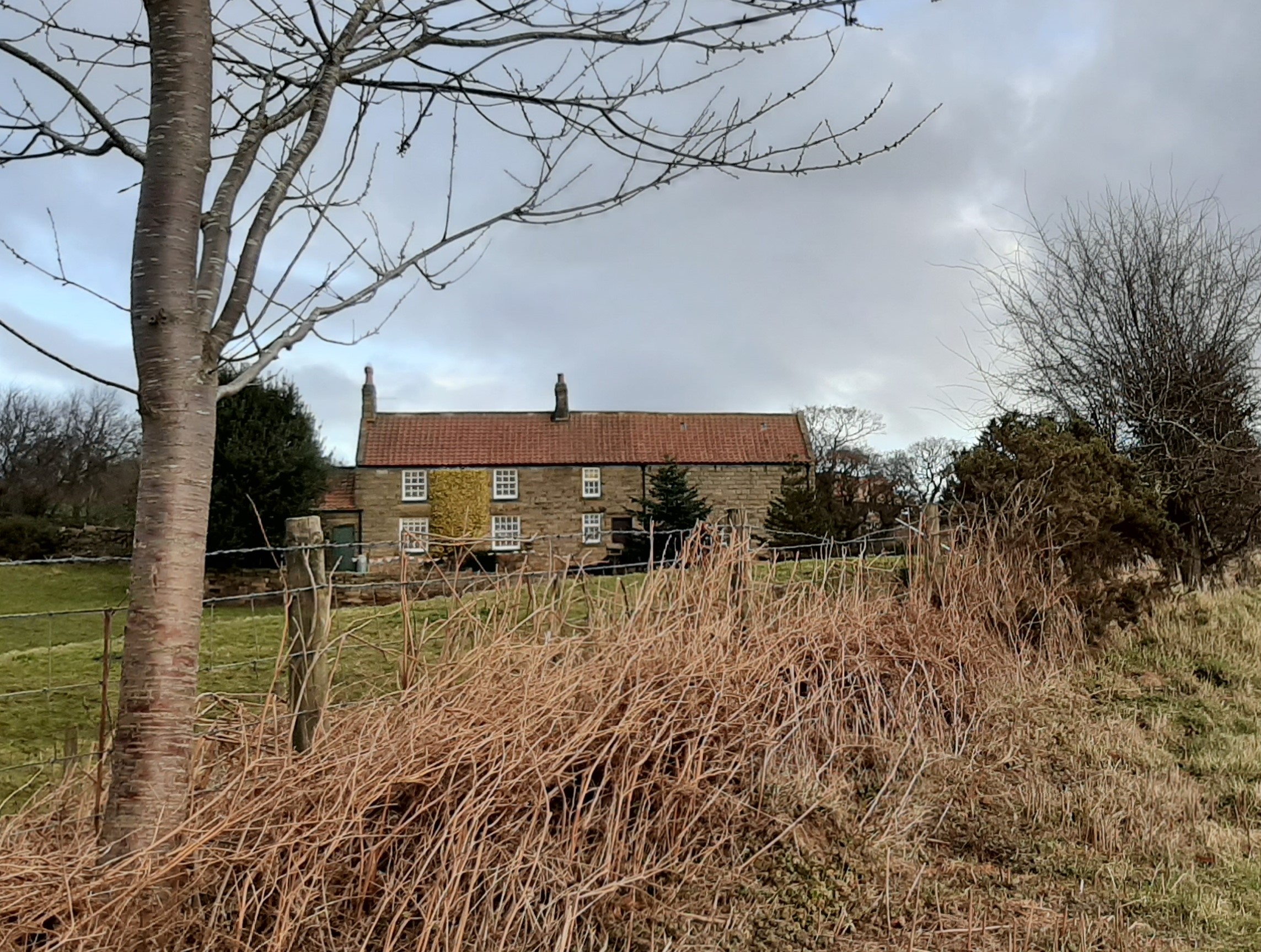 My hope for Lealholm was that the gift shop in the old Shepherd's Hall might stock my book but I found the hall shut until April. I'd have to come back another time. I spent a little while examining the swollen river and its ancient stepping stones which were virtually submerged, pacing up the hill and tripping back down to the village for old time's sake, visiting the churchyard with so many familiar names on the headstones and getting caught in a snow shower, before returning to the car and heading south via Pickering, then west back to York.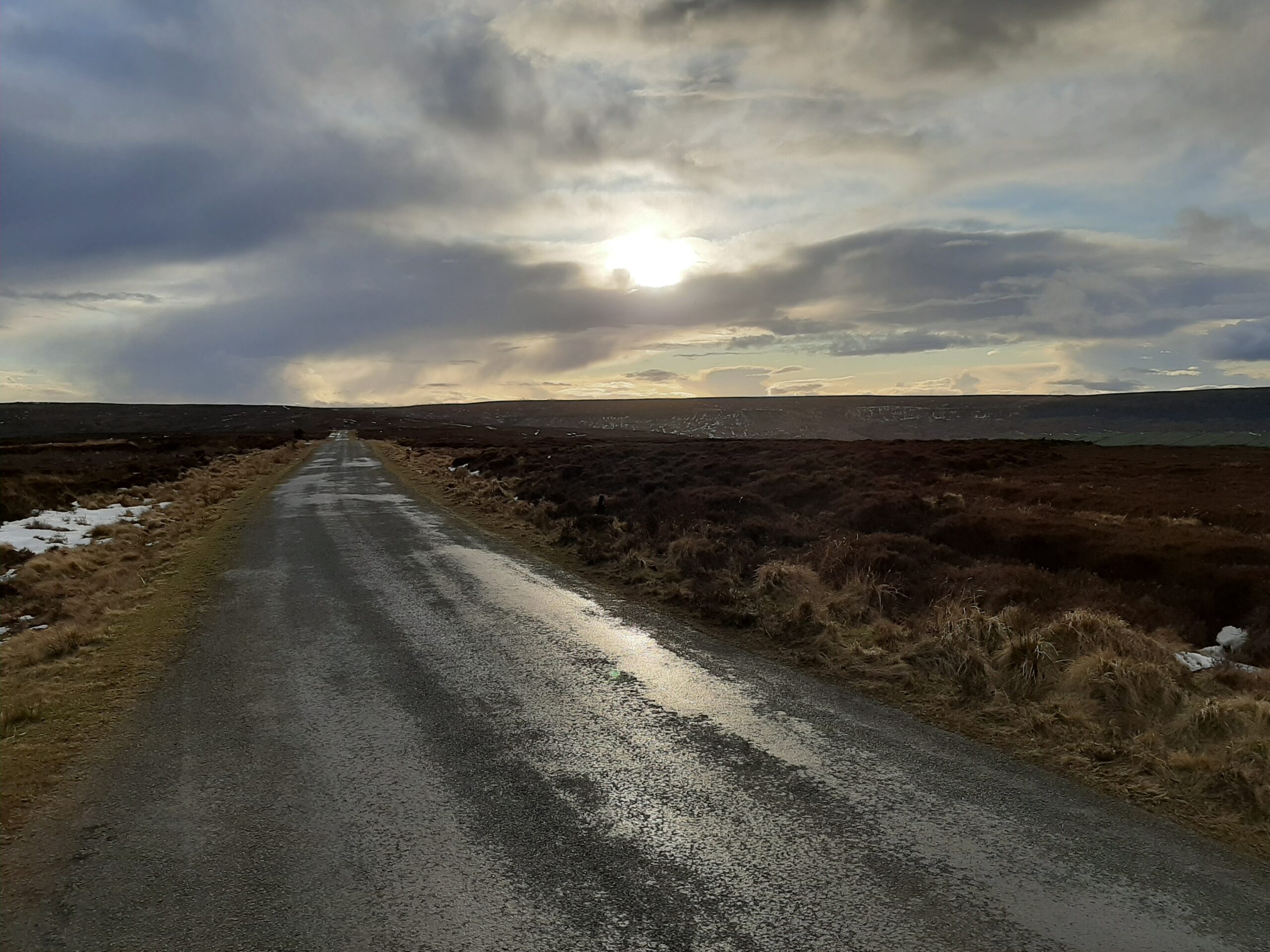 Halfway back, I stopped in Malton to check my phone for messages and found one from Rachel at Hoppers. She'd said she would probably give me a call that day. The news was good. She could order my book from Bertram Books, the wholesalers, and would start with two copies. If I wanted to send her a poster for her shop window, she would gladly display it.
I drove back to my sister's full of the good news of the day. I was elated, once again. Being a self-published author can be arduous at times. There are no colleagues or team mates to share the load with but I felt that, little by little, I might get my book out there with the support of some independent booksellers who understand what it is to spend hours, and in fact years, putting your heart and soul into crafting a story. And, if I was really lucky, I might even make some sales and receive some positive reviews.
So, day 2 was done. I'd visited four out of ten possible locations. I still had another three days of travelling and, already, I was content that my trip was a success. My book was going to appear on shelves and hopefully customers would see Jess on the cover, catch a glimpse of the purple-tinted page edges, pick it up and wonder about the story. What a feeling!
I hope you've enjoyed the read so far. If so, please check back in a couple of days for day 3 and see how my week developed. Thanks, as always, for reading and don't forget to leave a comment or a suggestion if you can spare the time.